2015.05.01
私だけのための虹 - Rainbow for just for you-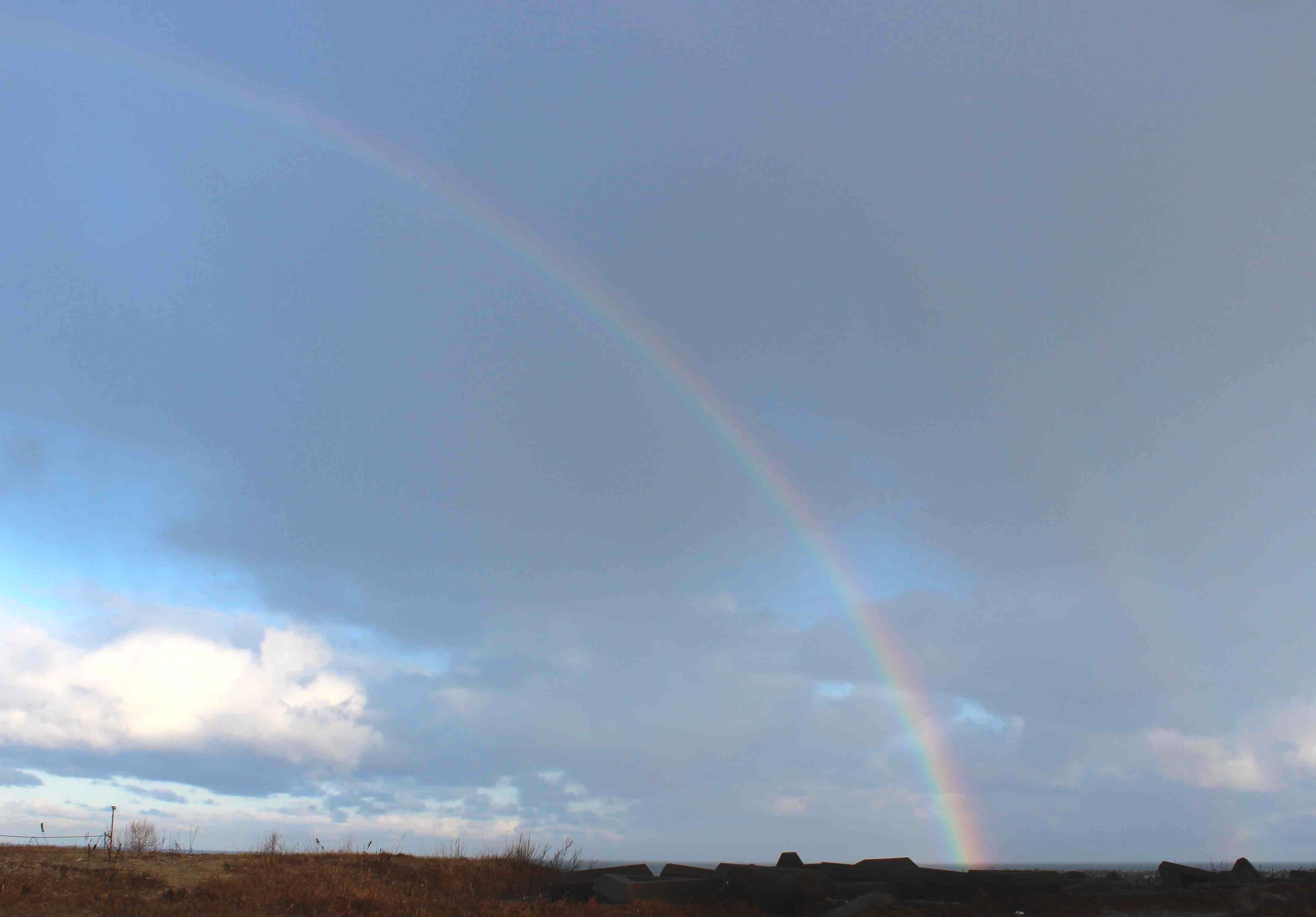 実にきれいな虹が出た日がありました。
虹についてとても詳しく書いてあるサイトがありました。
http://www.ccs-inc.co.jp/s2_ps/s1/s_04/column/light_color/vol19.html
驚いたのは、「虹は空中の水滴、太陽、観察者がある特定の位置関係になるときにのみ見える」「虹の円弧の中心は必ず、観察者と太陽を結ぶ線の先にある」ということ。つまり、同じ虹でも見る人、場所が違えば虹には見えない、ということです。
これには感動しました。
虹は単なる景色ではなくて、その人専用の、その一瞬のものだということ。だから古来から「虹は神と人との契約の象徴」と言われて来たのでしょう。
これだけの大自然の中で、たった一人のために現れる景色。
考えてみれば、身の周りにある全てが、必然を持ってその時その場に、備えられているのだ、と改めて思いました。鳥がちょうどその場に来たり、風が吹いたり・・・偶然は何一つないのだ、と。
------English------
It is amazing to find out how rainbow is perceived to human. It is seen only when water in the air, sun, and a person are at a certain order. That is, other people at different condition cannot see the rainbow.
That means, a rainbow is there for a specific reason. Genesis says rainbow is the sign of God's covenant with the world, and I feel that.
Considering this, everything around me exists for a reason, not coincidentally. Birds, winds...all prepared right in time.