2015.12.27
Fine tuning - 最終調整 -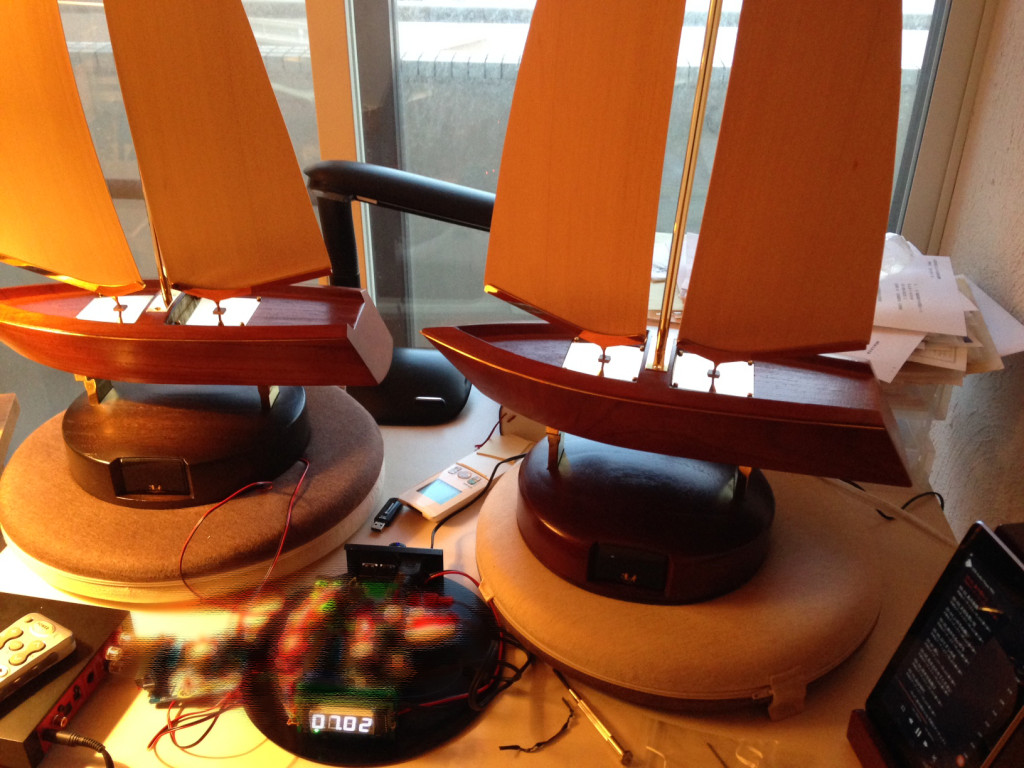 Now we're working hard for fine-tuning Rinshu US model. It was planned to ship out before christmas, but we thought we should improve sound quality more & more, so that everyone, even those who in very severe sickness can enjoy...
It involves hardware, cables, wood, tapes, condensors...and mostly, music itself. We do special mastering of all music library exclusively for this device, and this really makes a difference.
However, there's something we cannot do anything with EQ & DSP. To figure out how we should deal with this, is just by "sense"...no reason. Generally, we get better result not relying on DSP. But it is so hard untifl we find out "why"...
We now have way better look for US version, which has sunburst-type color with brown base. I hope we can deliver this by early January.
------------------------------------------------
現在、US版の凛舟の最終調整が続いています。クリスマス前にお届けしたかったのですが、どんな具合の悪い方でも安心して楽しんでいただけるように、さらなる音質改善を目指して手を加えています。
電子回路、ハードウェア、ソフトウェア、ケーブル、木材、テープ、コンデンサー・・あらゆるものが影響しますが、一番は音源そのものです。音源には、専用のマスタリングを施していて、それが一番の違いです。
しかし、どんなに音源側でEQなどで処理してもどうにもできない部分があります。一般的にはEQなどには頼らず、ハード的に解決した方が良い結果が得られますが、この線引きは「勘」に頼るしかありません。わかってしまえばそれまでなのですが、そこに行き着くまでが本当に苦労の連続です・・
US版はサンバーストカラーとブラウンの下台でとてもかっこいいです。1月上旬にはお届けできるようにしたいと思っています。